PINO China visit
PINO Network is an incubator for education institutes and companies which wanted to open Chinese market for their companies. After consult carefully with Mingle Advisors, PINO made a determination to visit China. PINO had a successful connection with Chinese government and enterprises through Mingle Advisors support. During the one-week visit, 4 events were held as follows:
FunLearning Forum
An insightful discussion on China-Finland differences and new ideas was carried out. After the discussion, not only PINO got the knowledge of Chinese high-pressure study environment, but also Chinese companies had a good understanding of Finnish education.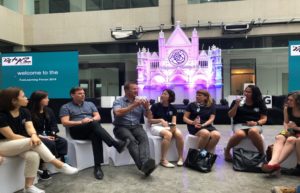 Yunqi2050 & Slush
Yunqi 2050 is a influential computing conference concerning cutting-edge technologies such as AI, cloud computing, big data, etc. and hold every year in Hangzhou. More than 3000 companies attended the conference. PINO start-ups pitched their businesses during on the SLUSH side event. PINO has known Slush-style about mission, empathy and bravery and brand awareness is way up as various Media posed the big event. More importantly, network has been generated between Slush-China, Finland CEO's, core team, Alibaba organizers as well as Chinese education influencers.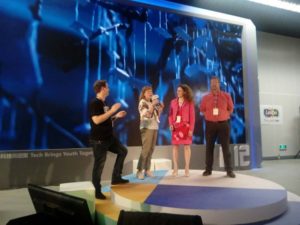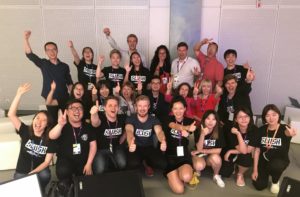 China-Finland Education Summit
The summit is mainly talked about new values and strategies of international practical activities in new era. Presentations by Finnish and Chinese education experts are made at the beginning of the summit. Chinese students showed their Art performances and demonstrated Chinese class. Also,
PINO got a campus tour with student as guides.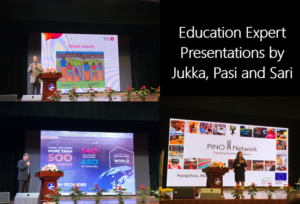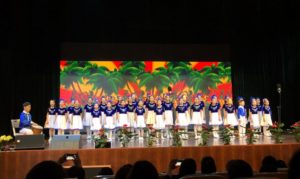 Chinese Education and Legal Workshop by Broad & Bright, Tracey Tang
Chinese part overviewed Education market, talked about foreign investment situation, Chinese schools, referred practical examples and illustrated business models and ideas. All these are beneficial for PINO to ponder the better way to do their own business.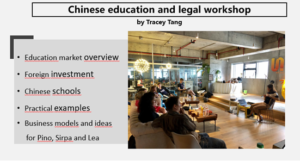 PINO expressed its satisfaction about Mingle Advisors' service and deep impression about efficiency and professionality of Mingle Advisors.