The slogan for this year's 2050 was Tech Brings Youth Together and that couldn't be truer during the three-day event. 2050 was created for the youth, to provide them with a platform to discuss and tackle the problems and challenges we face today, while also providing the opportunity to talk about potential solutions to these challenges and letting their dream about a better world become a reality.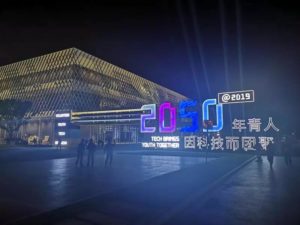 The first day of 2050 for us was kick-started by the Finland Reunion, where our friends and partners from all over Finland and China gathered together to connect and share our knowledge about all things Finland.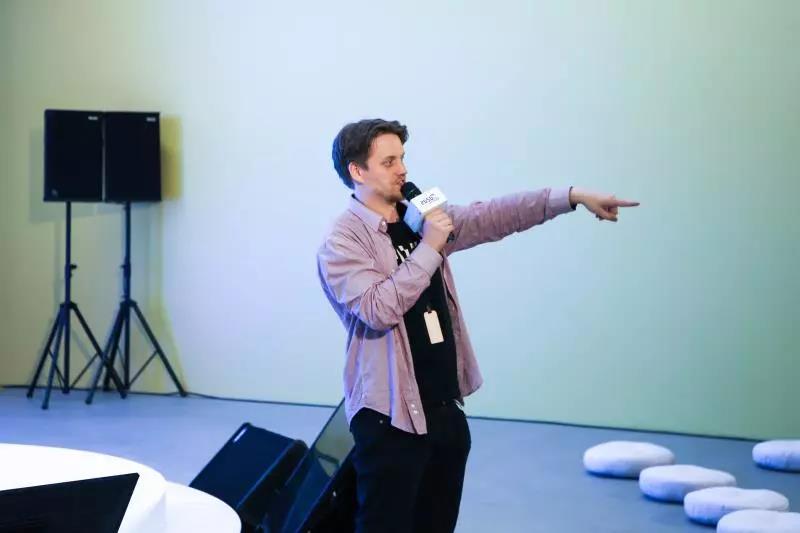 Mingle Advisors CEO, Lauri Tammi, introduced everyone and in his own words let everyone know what makes Finland stand out when it comes to innovation, entrepreneurship, and business.
This was a great opportunity for everyone to reunite, catch up and share their ideas and hopes about a better future, while also pushing for closer ties between Finland and China.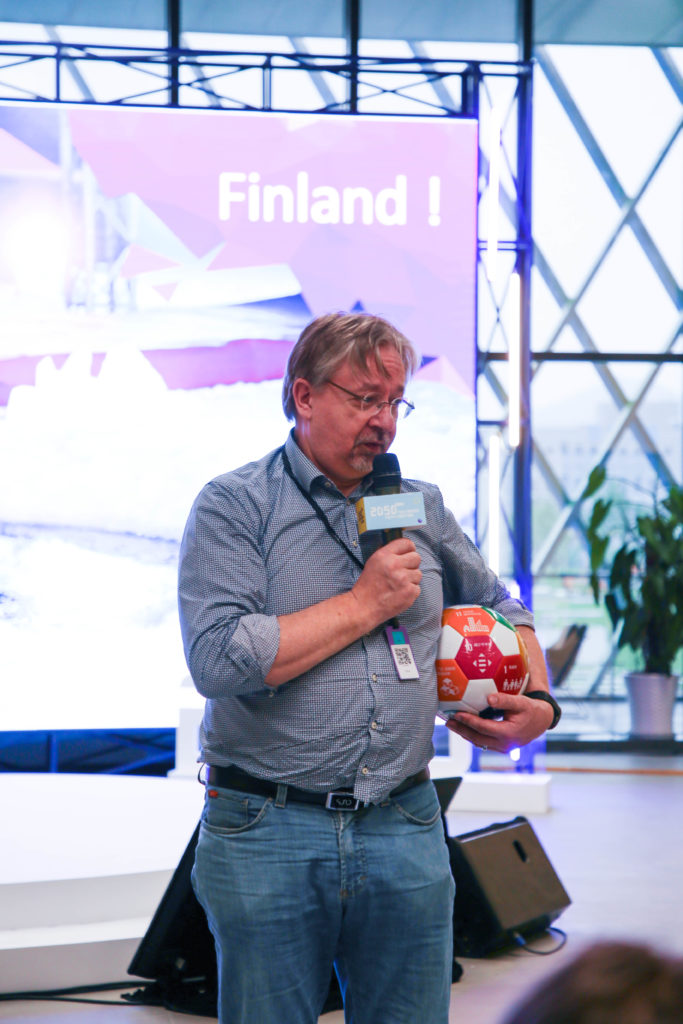 Juha Ala-Mursula, Director of the BusinessOulu and former Director of  Nokia R&D , shared his experiences about his time growing up in Finland, his youth and gave advice to everyone at the Reunion to travel and experience different countries and cultures and to keep learning new skills through it.
Our second day of 2050 started with our Finland Forum with an intro from Lauri about Oulu events, creativity, and originality.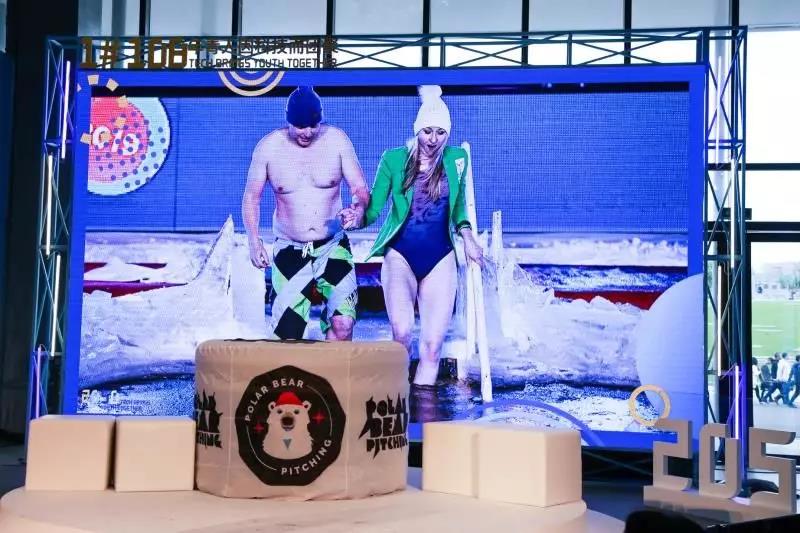 After that, it was time for a chat with Pasi Jokinen and Matt "Airistotle" Burns, two-times Air Guitar World Champion, moderated by Lauri Tammi. Pasi and Matt talked about life in Finland, how it is to live there, an opportunity that arises from your life there, what it is like to visit Finland as a foreigner and what makes Finland so special for them.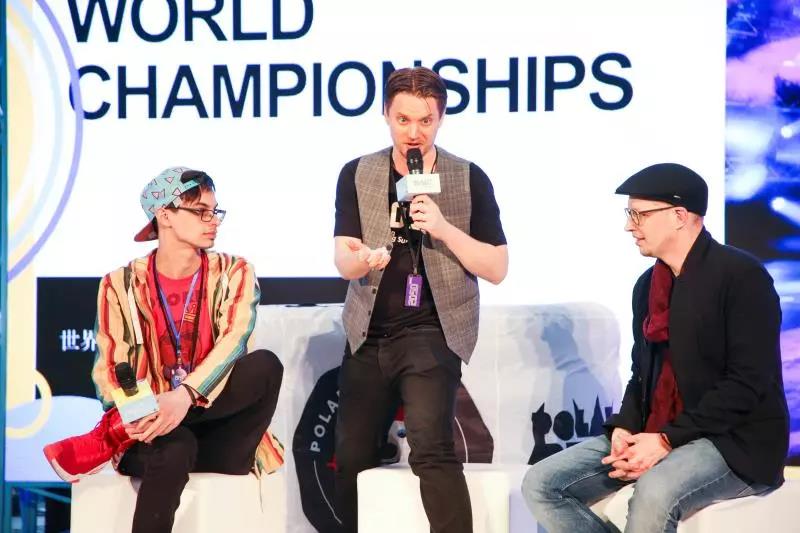 After that, the visitors of the forum could see why exactly Matt is a two-time Air Guitar World champion with his mini-performance where everyone could see what it is in the store for his performance later in the evening at the Youth Stage.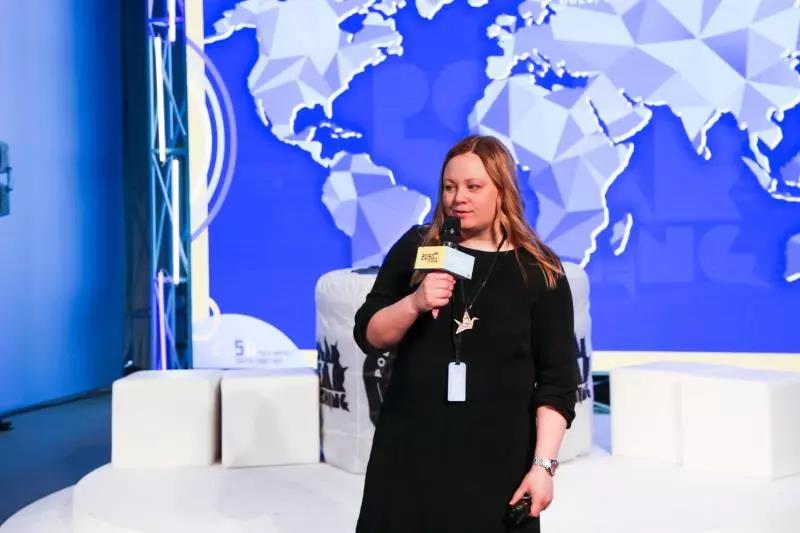 Later, the crowds were introduced to Mia Kemppaala, the creator and head of Polar Bear Pitching, the most innovative and interesting start up competition in Finland and Europe. Mia explained what Polar Bear Pitching it is about, why it is so special in Finland, what the start-up culture is like in Finland and exactly how life-changing it is creating something like Polar Bear Pitching.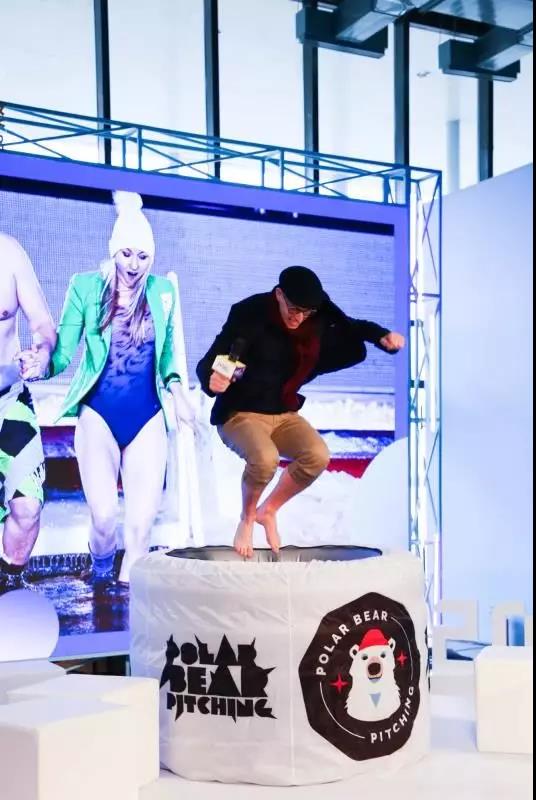 Matt came back to the stage, but this time as speaker, to share his experience about Air Guitar World Champion, his journey that took him to the Championship and how it helped him grow and come out of his shell. Pasi Jokinen came back on the stage again, this time talk about the Finnish education, one of the best in the world, why is important to educate yourself and keep growing.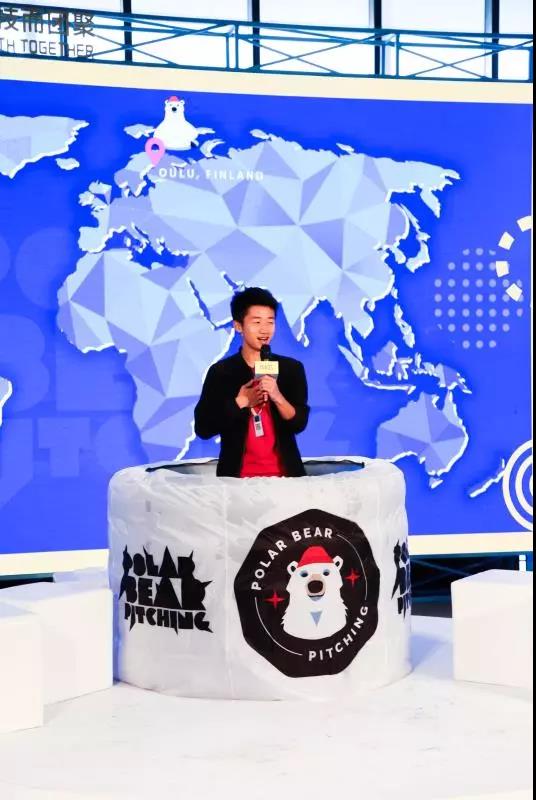 One of the most special moments certainly was when a Chinese volunteer who was a teacher wanted to share her own story as a part of her Polar Bear Pitch. In her heartfelt talk she shared stories about her students, how to help in tough situations and she is teaching them that even from failures there are lessons to be learned and how important it is to keep your confidence up. This was definitely one of the highlights for us that day.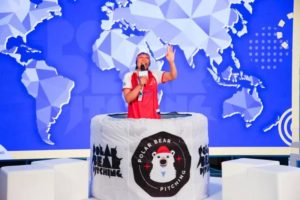 Olli Liinamaa from Nokia then took the stage to talk about China-Finland cooperation on 5G technology and what it means for the future and the importance of innovation.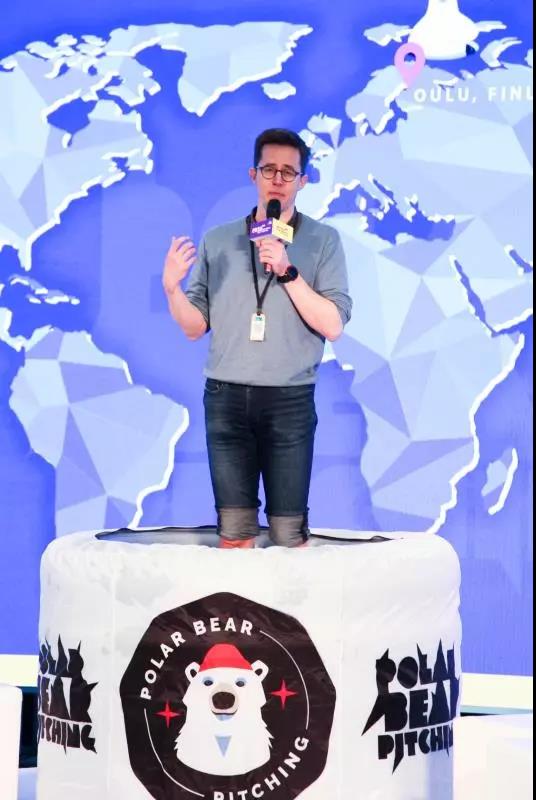 After, there was great interest at the Feel Finland Booth, with more people coming by minute and full of questions about Air Guitar and Matt and Polar Bear Pitching. Matt gave another mini performance with the crowds going crazy and making Matt already a local celebrity.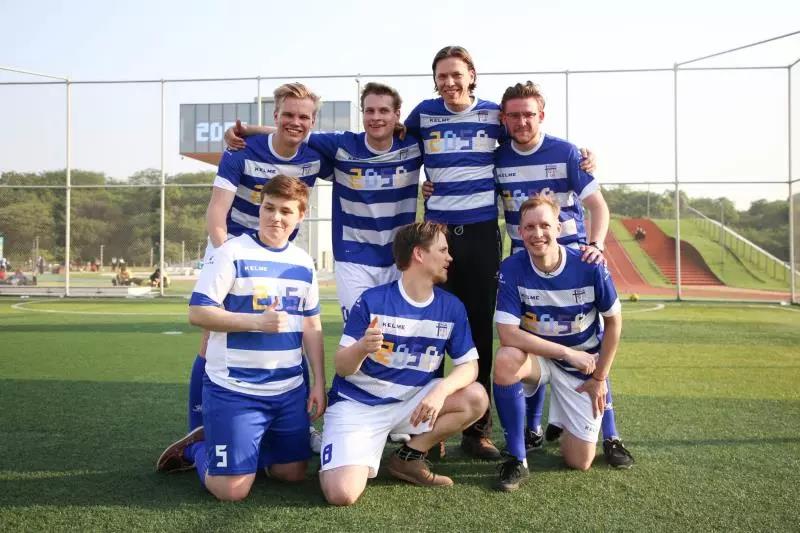 In addition to the conferences and discussions, we also made sure to have some fun at the Banma Cup, when our very own Team Finland took part in a football tournament, where we beat Yunqi Cloud Town FC 9-0 and Jinjiang Youth Chamber of Commerce Team 4-3, the latter in a particularly tense game, celebrating with gold medals for winning our group.
We were very happy to have AISpotter that day with us. They provided cool videos for the 2050 players and fans in cooperation with the Banma Cup's main organizer, Banmabang.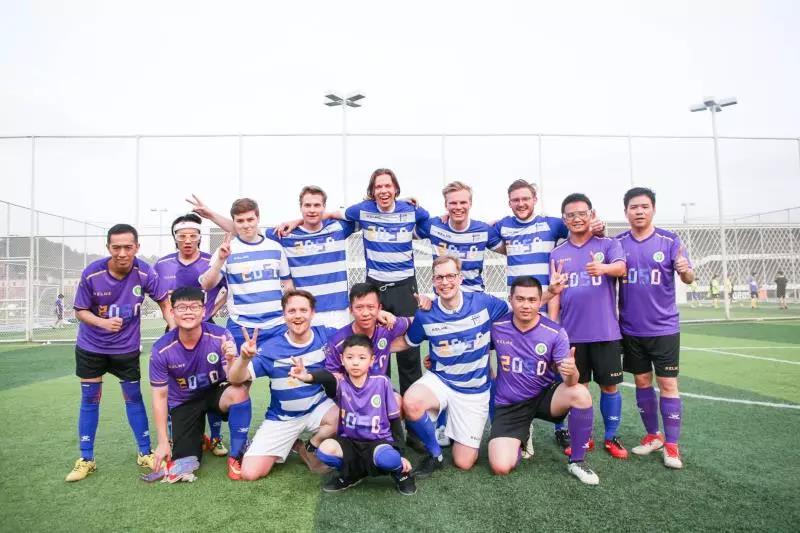 On the other side of Yunqi Cloud Town, Juha Ala- Mursula had his very own Meet Up with a few of the youths at 2050 where he shared his in-depth knowledge about R&D, community management, innovation, Universal Mobile Telecommunications System (UMTS), LTE and 5G, and market entry strategies. His multiple visits to China showed his commitment to the innovation and entrepreneurship of young people in Finland and China and promotion of the innovation and development of Sino-Finnish science and technology.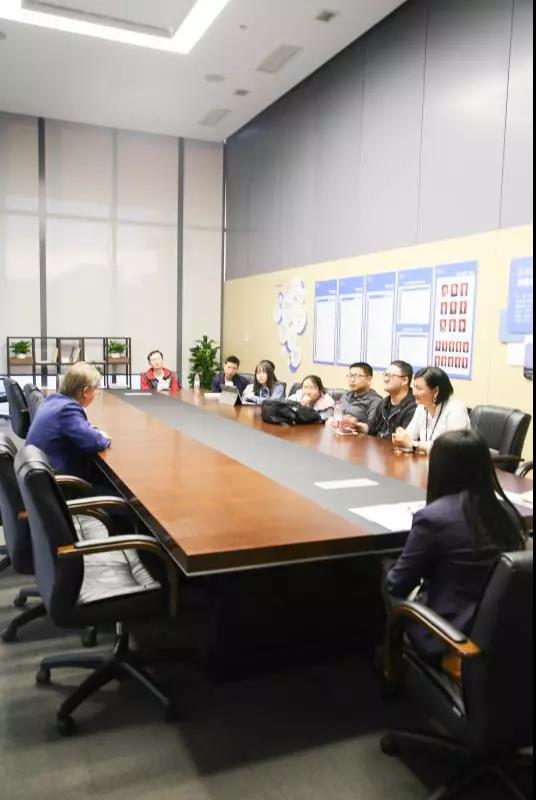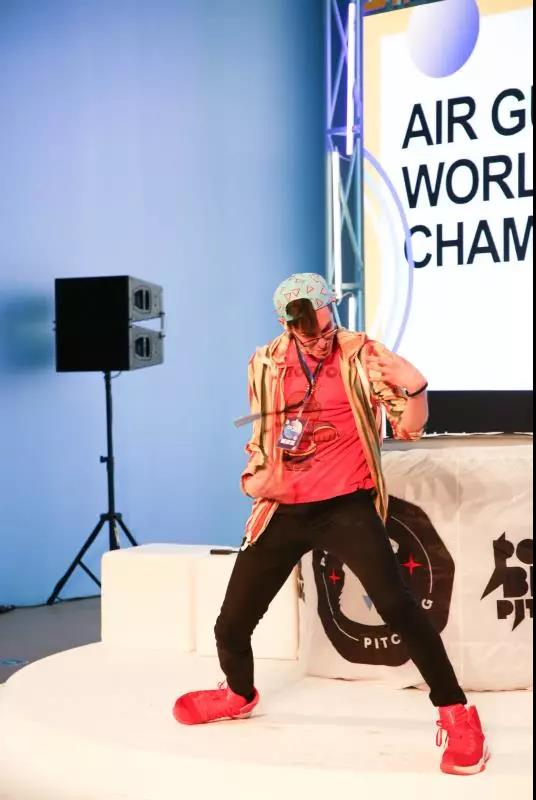 The evening was dedicated to more fun with Matt giving a concert on the Youth Stage, captivating the audience, getting them involved in the air guitar performance and stealing the show from everyone at 2050. The crowd showed Matt an outpouring of love, which just proves how much popular he had become in such a short time, and the potential that Air Guitar could have in China.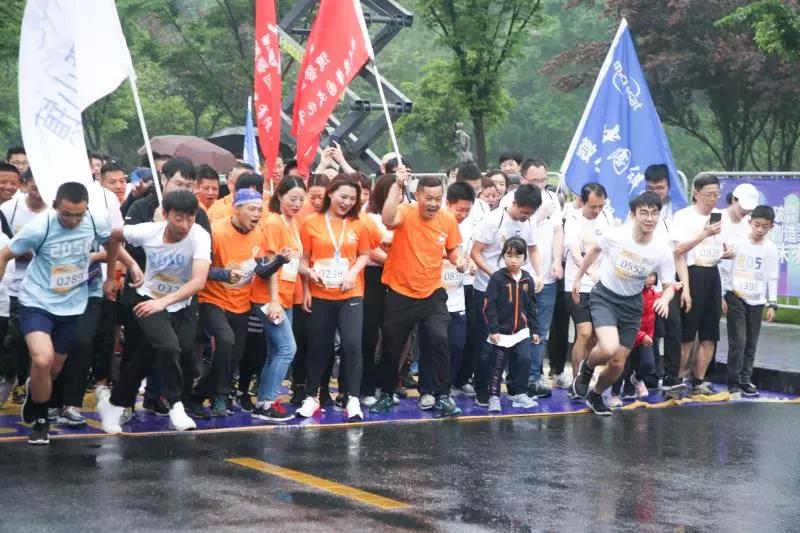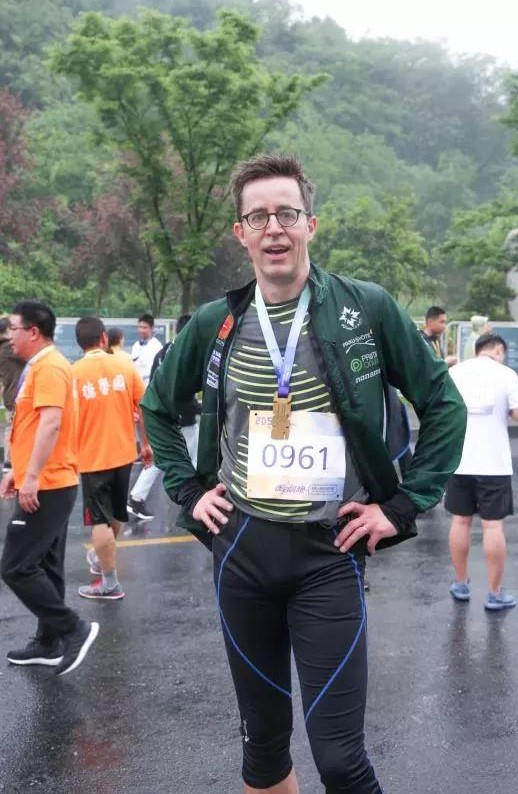 Sunday, the last day of 2050 was a special one to us. First, we had the marathon where one of our own team members Sherry and a few members of the delegation participated, with us cheering in the background.  With the marathon over we had some free time to mingle (pun intended) with other participants and volunteers and share our own experiences.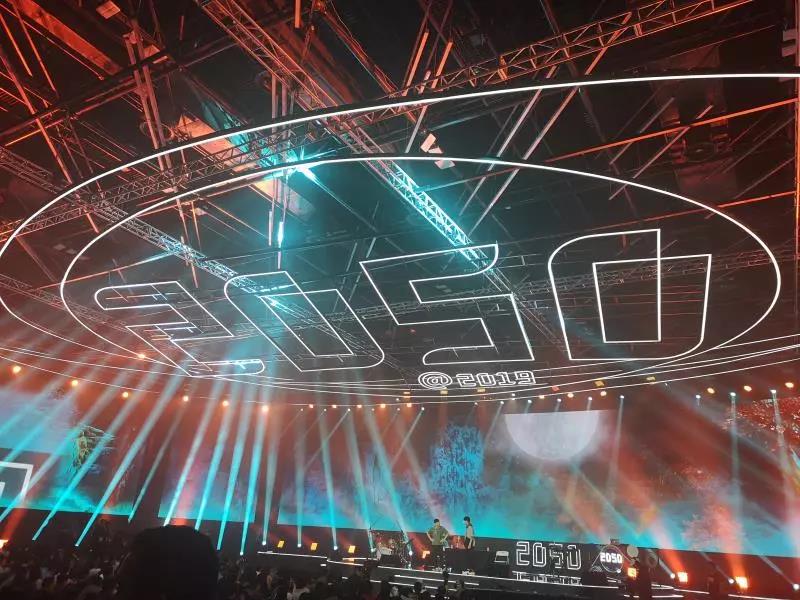 Back at the booth with had more heartfelt and closing performances with the 2050 closing ceremony after that and Lauri being given one of the ten 2050 Youth Awards for his participation and contribution to 2050.
With 2050 behinds us, we would like to take this opportunity to thank everyone who participated, visited our booth and shared their experiences with us. Together with you, we made this year's 2050 full of memories and fun experiences. Stay tuned and see you at the next 2050!!!