Oulu Vocational College is one of the biggest vocational schools in Finland. Over 11 000 youth and adults study in the College. They offer versatile studies altogether in 9 units in Oulu area and the northeast part of Oulu province. More about OSAO http://www.osao.fi/en/frontpage.html
OSAO Oulu Vocational College started their cooperation on 2017 during OSAO's China Visit. OSAO found out that there is big collaboration potential with Chinese Vocational Colleges. On a new challenging big market Mingle Advisors did a market research on the Chinese market. Based on market research OSAO got good understanding of Chinese education system and potential partners.
OSAO and Mingle selected few potential schools to visit on new delegation during April 2018.
In the first day of visit, OSAO and Zhongce had a official meeting and signed Sister school agreement. Zhongce invited OSAO to have a view of their campus about school museum and office as well as several centers such as entrepreneurship centers, high-tech center and so on. Then they visited Zhongce's cooperative companies which made OSAO have a glorious understanding of students employment direction, local companies' basic situation and Hangzhou history, culture and social life.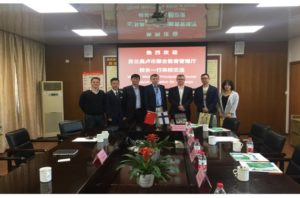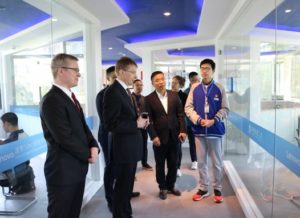 Following classes at Zhongce is the first activity In the next day. OSAO found that Zhongce has been used multimedia teaching method, rich course content and teaching forms to stimulate students' learning interests. Apart from it, the following classed also give OSAO insights into Chinese government and class rules that are totally different from what in Finland. Mingle Advisors arranged an Education Seminar & Dialogue between the two parts. OSAO's delegations gave interactive and energetic "Finnish Style" lecture to Chinese students about Finish vocational education, environmental protection techniques, recreation activities and culture and typical food. Zhongce principal Gao indicated that there is much space of specific cooperation with OSAO. In the afternoon, education experts, companies and friends from Hangzhou attended to our Finland FunLearning Networking Event.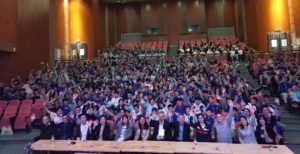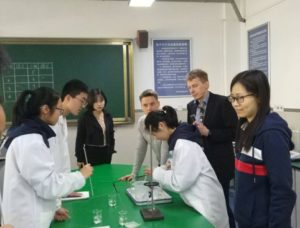 In the last day, both West Lake Vocational School and Vocational School for Arts warmly invited OSAO to visit their school. The former expressed the possibilities about sending teacher to have a deep learning in western cuisine or other major, exchanging each other's course resources, establishing lifelong learning and training program and so forth. In the meanwhile, chances of learning and training about animation and game, recruiting foreign animation game professional teacher and creating international professional certificate were voiced by the later.