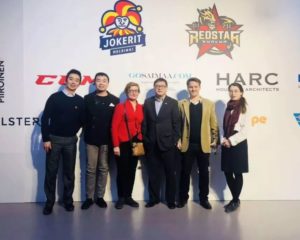 Last week, Mingle Advisors and thousands of spectators were welcomed to the official debut of the China-Finland Winter Sport Year 2019. On January 15th, Mingle Advisors and AISpotter attended the China-Finland Winter Sport Industry Seminar in cooperation with Business Finland. The day started with keynote speeches by Finnish and Chinese ministers, Olympic Committee leaders, and local industry and government leaders. Below are the main points and highlights of this newfound collaboration between China and Finland in areas of sports and business.
In a meeting with Finnish President Sauli Niinistö before the opening ceremony, Chinese Vice Premier Sun Chunlan was quoted noting that:
"China-Finland cooperation on sports, particularly winter sports, enjoys a solid foundation and a rapid development."
The event also attracted other VIP attendees with Ms. Anne-Mari Virolainen, Finland's Minister for Foreign Trade and Development, leading a business delegation to the opening week. When asked for her own thoughts on the opening and the collaboration she said the following:
"I am happy to observe the positive development between Finland and China over the past few years. China is our most important trade partner in Asia and the fourth largest trade partner globally. I believe this special year of cooperation can offer many highly interesting opportunities for Finnish and local companies as well their public sectors, leading up to the Beijing 2022 Winter Olympics and beyond." 
Winter Sport Year 2019 is inherently unique because it is the first instance of sports-focused bilateral collaboration between China and other countries. Sino-Finnish winter sports collaboration combines the knowledge and experience of all previous areas of cooperation.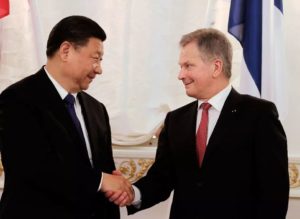 The winter sports year is a result of the 2017 agreement between the Finnish and Chinese presidents and has been preceded by major policy directions in China and a lot of hard work both in Finland and in China.
Given the long history of successful collaboration between the two countries, Sino-Finnish winter sports collaboration will surely be a "win-win" scenario for both countries. The main themes for the Winter Sport Year 2019, as identified by Minister Sampo Terho are training and coaching, sustainability and equality, and travel and tourism.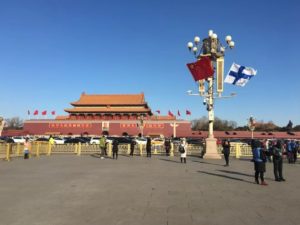 China and Finland have a long history in sports collaboration: the PRC first participated in the Olympic games at the 1952 Helsinki Summer Olympics. Additionally, the Helsinki-Peking connection was the first direct flight between China and Europe.
China's winter sports industry is a potential new market with many areas thus far unexplored. However, China's winter sports sector needs development in all fields; currently, the focus has been perhaps too much on sports equipment, with training and facilities being neglected.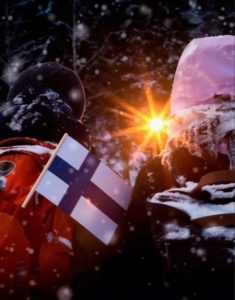 Finland has a proven track record in winter sports success. Moreover, Finnish winter sports-related products and facilities (such as ice rinks) are known for their quality and reliability.
The roots of Finnish winter sports success lie in the fact that sports education starts early in life and that winter sports naturally become part of an active lifestyle for Finns, first through play and later through more formal training. In the Finnish sports culture, ethics, the spirit of fair gameplay, and the idea that everyone is welcome are very important and play a crucial part in fostering healthy sports culture and success.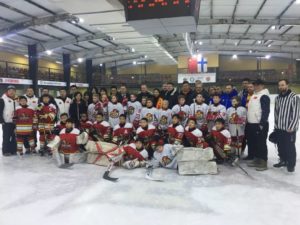 This kind of concept of (winter) sports, as well as the idea of starting early in life, are something China can import from Finland to improve its (winter) sports standing. Furthermore, cities are the core receptors for change, while businesses also play an important role in Sino-Finnish collaboration. With both cities and businesses being highlighted through the China-Finland Winter Sport Year 2019, we can only imagine what the rest of the year has in store for future collaboration and development.
Finally, we sat down with AISpotter (an innovative Finnish startup looking to enter the Chinese market; read more here)to discuss their own thoughts on the opening. The young video analytics company said the following:
"We have developed a better understanding of the Chinese market and business culture by experiencing it first-hand in Beijing."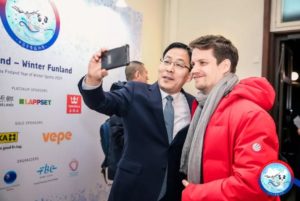 Overall, we saw the event as a great opportunity to network with both Finnish and Chinese companies, we got many new contacts, and are looking forward to many interesting projects related to Winter Sport Year 2019 in the near future.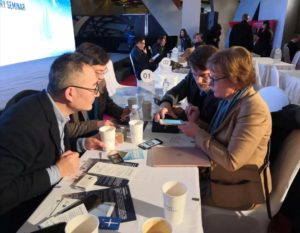 Mingle Advisors was also happy to help AISpotter with practicalities and introduce them to potential Finnish and Chinese business partners. Through the cooperation with AISpotter Mingle Advisors has also learned a lot, including how to better serve our private sector clients. All in all, we truly believe that China-Finland Winter Sport Year 2019 will bring Finland and China closer together and provide many business opportunities between the two countries.