Finland is a true hub for entrepreneurship in Europe and there are many resources one can use to help further their business. International businesses are highly welcomed and encouraged and enjoy the same benefits local business do. Mingle Advisors is an expert in building business-connections between Finland and China. If you are interested in expanding or starting a business in Finland, don't hesitate to contact us.
In this article will guide you through the first steps in starting your own business in Finland.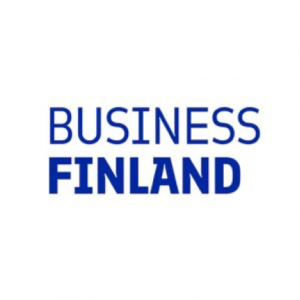 Where to start?
The first thing to do is to check your residence permit status. In case you have a valid residence permit, you do not have to change your permit to be able to work as an entrepreneur. You can establish a company of any form. There are three forms of companies you can choose from depending on the needs of your business: a sole trader, limited partnership or limited liability company. Be sure to check out the useful links at the end of the article.
After choosing a company, you follow the first basic steps.
Step 1: Select a name.
Select a name for your company and register it with the Trade Register which is maintained by the Finnish Patent and Registration Office (PRH).
Step 2: Open a bank account.
The next step would be to open a bank account which is required in order to pay the share capital, process payments transactions and support accounting.
Step 3: File a start of the business notification.
The third step would be to file the start of the business notification that establishes and registers your business. The notification requires to be filed with the Trade Register and various Tax Administration registers. This can be done easily using a single "Y form".
Step 4: Online tools.
Your last step would be taking advantage of online tools. You can establish a limited liability company online through the Business Information System online service. You can also create a workspace at My Enterprise Finland. The My Enterprise Finland service gives you access to a wealth of useful services. These online services require you to log in with your online banking credentials.
The lowest tax rate in EU
Finland is the only Nordic country with the Euro currency and in addition to that, Finland is also offering one of the lowest corporate tax rates in Europe. The corporate tax rate is currently only 20% and it's the lowest in the EU after Britain decided to leave the European Union. Businesses benefit from a legislative environment which respects online privacy. At the same time, the transparency of Finnish legislation forms a secure foundation for investing or starting a business.
Other than that, foreign nationals have a fair amount of online resources available to them. If you are coming outside of the EU and are about to start a business in Finland, it is recommended to seek help of a professional in order to make the process as smooth and cost efficient as possible. In many business areas it is important to know all the little tricks making company establishment fast and convenient. It is good to remember that at least one board member must have residency within EU or EEA area.

The country of Nokia and Angry Birds
The start-up scene in Finland is highly supportive, both on behalf of the government and the Finnish people. New businesses are continuously emerging in the gaming, electronics, software, clean & biotech, and health industries. Finnish consumers show support for R&D and are early adopters of emerging technologies, which makes Finland an ideal test bed for new solutions, ideas, and technologies. With a competitive workforce and world renowned education, there is a pool of talented and hardworking people ready to show off their knowledge and contribute to your business or start-up in a meaningful way.
Some of the most famous and successful start-ups and businesses hailing from Finland are Polar Bear Pitching, Air Guitar World Championship, Slush, Nokia and Angry Birds, etc. These start-ups and companies may have been started in Finland, but have also gained massive popularity outside, for example in China. Most recently, Polar Bear Pitching and Air Guitar were part of 2050 in Hangzhou where the visitors could better be acquainted with the work and business they do.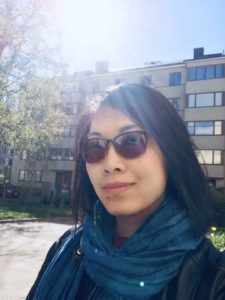 We interviewed miss Yu Yu 玉钰, the cofounder and designer of Finmage Oy, a Chinese who has successfully started a consulting business in Finland.
1. What type of business do you have?
I am a co-founder of a business consulting company.
> 2. Why did you choose Finland to start your own company?
I live in Finland and the government supports the start-up businesses in many ways.
> 3. How hard was to open your own business in Finland and what are some of the main obstacles you encountered?
It's always not easy at the beginning. Language is the first obstacle, Finnish is not easy for Chinese nationals to learn. Also I need to educate my Chinese clients about Finland, not many people know about Finland.
> 4. How useful were the online resources when starting your business?
It was very convenient and efficient, we applied for funding from the website, checked taxes, etc.
> 5. How supportive is the entrepreneur culture in Finland?
They are very supportive. There are many networking events, and also people are friendly no matter how high position they have. Finnish people actually show great interest to go to China.
Useful sites:
Download the free online guide here:
https://startabusiness.yrittajat.fi/
Y form:
https://www.prh.fi/en/kaupparekisteri/lomakkeet.html
https://www.prh.fi
Finmage Oy:
MinusLife.org