This week, Nanjing is turning into a true business hub for all the budding and already established entrepreneurs with not one, but two major events being the Nanjing Tech Week and Slush Nanjing 2019.
The theme of this year's Nanjing Tech Week is 'Innovation in Nanjing-Limitless Opportunities' with speakers and attendees from all areas of business fields. The goal is to bring minds from different fields together in order to exchange ground-breaking ideas and address key topics related to further development of the city of Nanjing.
Many established and famous companies have made Nanjing their home such as Suning Holdings Hroup, Nari Group Corporation, Nanjing Yueboo Power Systems, etc.
Slush Nanjing has this year prepared two main stages, exhibition hall, matchmaking and pitch competition.
The goal of Slush is to create and help the next wave of inspiring entrepreneurs who are ready to change the world and leave their mark on the world. With its unique energy and enthusiasm, Slush has proven that it's here to make a difference.
Slush in 2018, attracted over 1,800 investors just in the Europe, representing close to 300 VC funds and over 200 billion dollars in assets under management. 3,100 start-ups from all around the world were present for investors to meet. This year, in Nanjing, one of the key note speakers will be Peter Westerbacka, CEO of Rovio, and the company behind your favourite game Angry Birds. Definitely not to be missed, as one of the main topics of this Slush will be AI.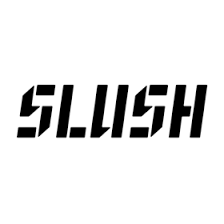 If you have a great idea and are ready to start your career as an entrepreneur then Slush Nanjing is the perfect opportunity for you to present your idea. Maybe you are ready to invest in a great project. But even if this is still not your jam, you can attend or as a guest speaker if you have an amazing story to share with the crowd or just as an attendee.
Either way, be sure not to miss this year's Slush in Nanjing.  And even if that happens, there is still the Shenzhen and Shanghai one waiting for you.
Mingle Advisors will be in Nanjing, representing and promoting Finland and Finnish-Chinese ties so for more on what's happening in Nanjing, be sure to follows us on our website and social media. See you there!!!